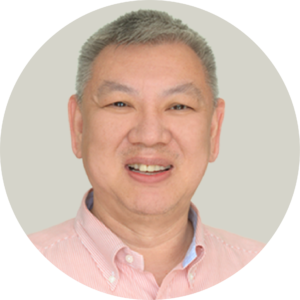 Founder, Head Strategy &
Innovation and Partnerships
Prior to founding Jireh Group, Shung Toon was the chairman and CEO of Cornerstone Asia Tech Pte Ltd and was responsible for setting its strategic direction and vision. He founded The Analytics Company in 2003, managing overall activities and its Business Intelligence practice until 2007, when it was merged with Cornerstone Asia. Shung Toon has over 20 years of senior IT management experience in MNCs, covering financial services, healthcare, insurance and telecom industries.